Restoration of swallows in urban areas:
Successful implementation of habitability measures for swallows in urban areas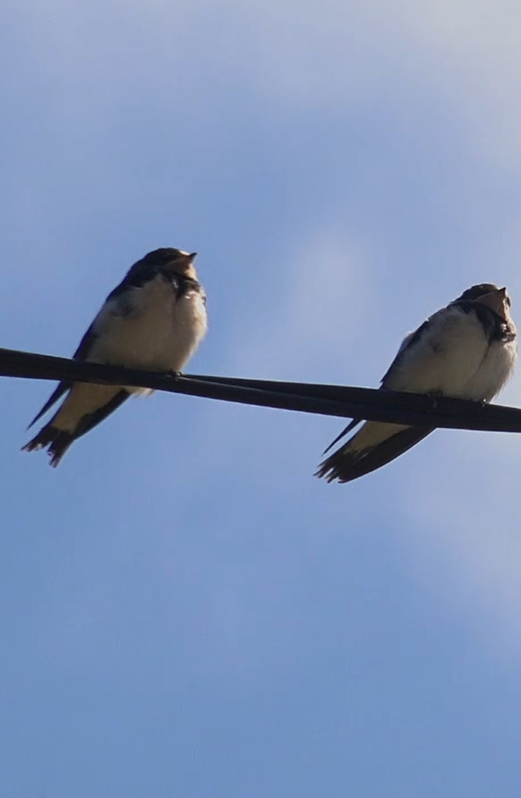 Problem:
Sequestration of bird habitat and urban areas leading to an intersectional environmental problem. During the past years, more and more buildings have risen from the ground of Luxembourg. At the same time, old barns that were homes and shelters for swallows and their nests were demolished or renovated. Here, the vicious circle for biodiversity loss begins. Whereas energy efficient buildings are good for the environment, they also prevent the birds from finding holes under the roofs or in the facades to build their nests in. The habitat loss is then reinforced with the sealing of soils through buildings, parking lots, pebbles etc. The lack of green areas results in habitat loss for insects, such as earthworm, which swallows rely on as their main food supply. At the same time, water runoff due to sealed surfaces, does not allow ponds or small rivers to form, hence the water supply for swallows, pollinators and insects is not guaranteed. 
Solution:
Swallows can live in urban areas if the population, municipalities and governments make small adjustments. One starting point would be to unseal not strictly necessary sealed soil, for example in already existing green areas, such as urban parks. Additionally, sidewalks can be greened, small patches of trees and wildflowers can be planted. An artificial solution that has already been tested in the project Urban Birds would be to install artificial bird nests on house facades underneath the roof for optimal protection.