SUDTEC workshops in the 2020/21 school year
The 2020/21 school year was the second to be marked by the Covid-19 pandemic. This fact has of course complicated the offers for children to go on excursions and participate in interactive workshops. With contact restrictions, a ban on school trips at national and local level, the organisation of SUDTEC workshops during the past school year was far from easy.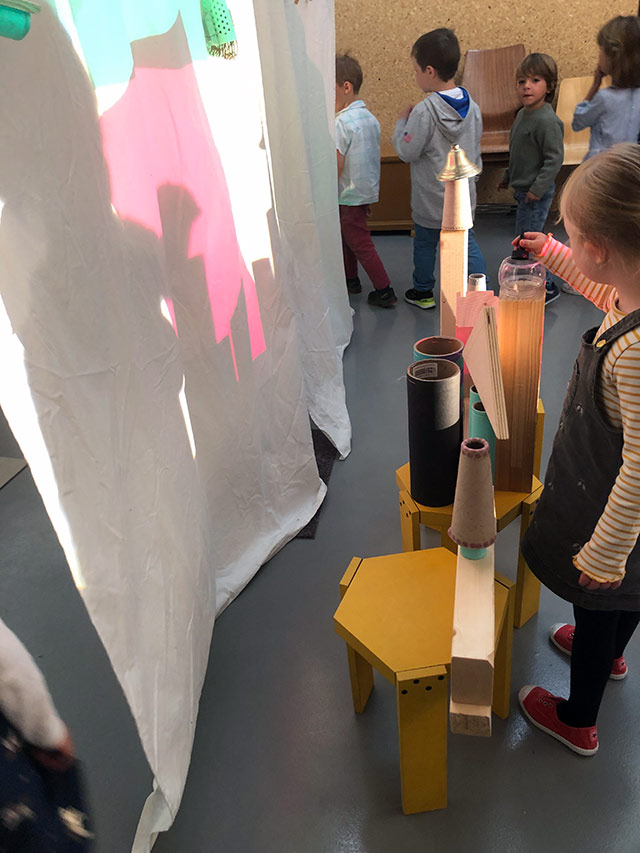 Unfortunately, no workshops could be organised before the Easter holidays. Only then was it possible to work with the children again outside or in their classrooms in the form of workshops, even though not all classes were allowed to leave their municipalities to participate in such activities.
Despite these difficult circumstances, a total of 23 classes were able to participate in the SUDTEC workshops during this past school year. More than 350 students from the Pro-Sud municipalities were able to learn about the game of light and shadow or the 3D printing technique.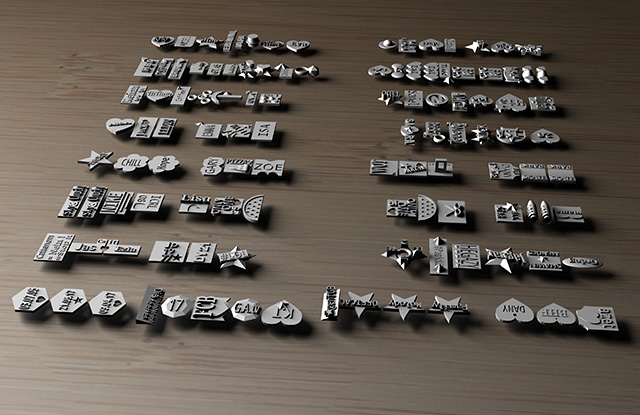 There were also three different workshops for children held outdoors. The very first workshop that could be organised was the "Blummenteppech" near the Nature House in Kockelscheuer. It was held on 22 April. The children were able to learn more about the flowers that transform a large part of our forests into real flower arrangements every early spring.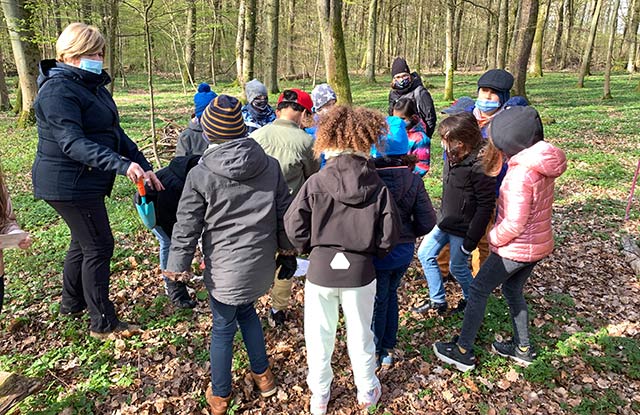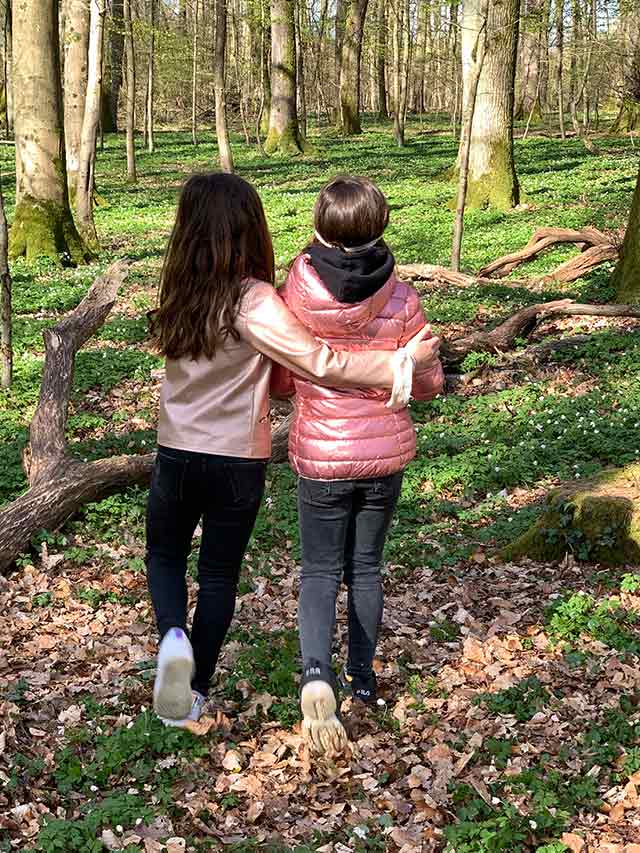 Another workshop that was organised during the last school year at the Maison de la Nature was the "Landart" workshop. The idea of this atelier is to draw the children's attention to the beauty of nature and to make them creative with the help of materials available in nature in many different forms.
The results of the project were impressive: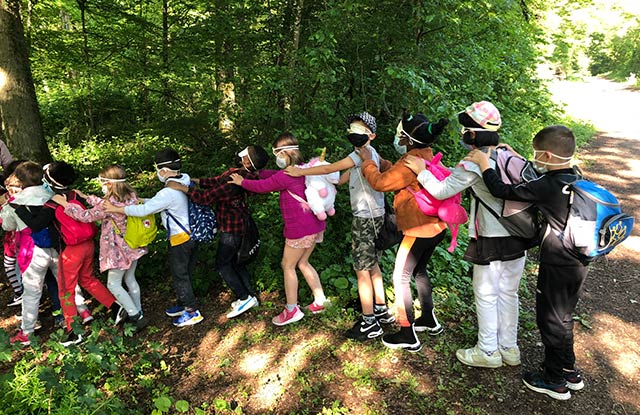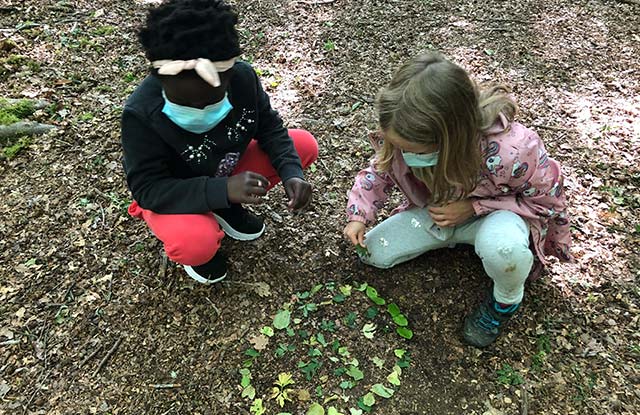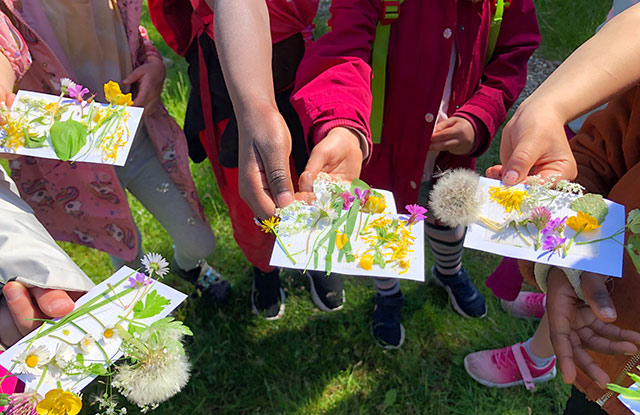 The third outdoor workshop took place at the "Kraidergaart" in Schifflange. In cooperation with the nature conservation association SICONA, the Pro-Sud syndicate took the school children to a biotope where they were taught how important it is to conserve natural areas.
On the one hand, there was the observation of animals in a pond on the Schifflange site. On the other hand, the children were made aware of the importance of orchards and the role that hedges and meadows play in the conservation of biodiversity.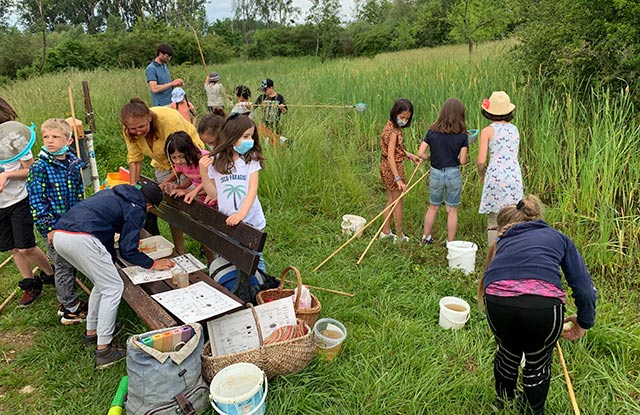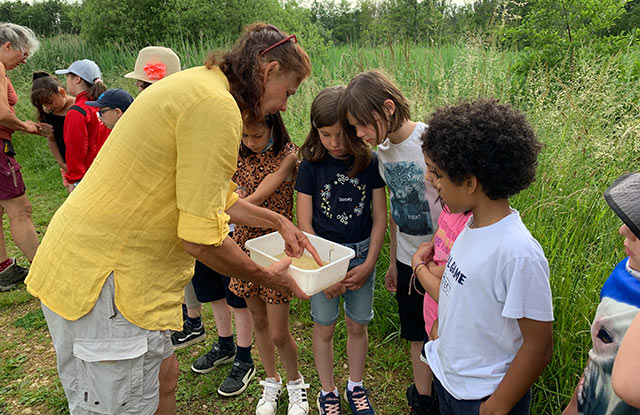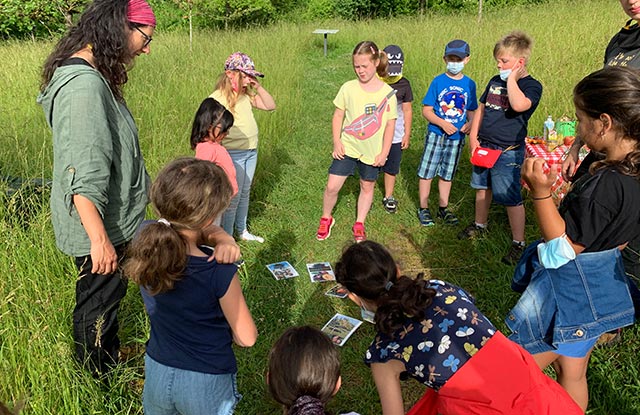 Click here and here to read the articles about the SUDTEC activities in autumn.