Next to the training ground of the local football club Jeunesse Esch and the fencing centre Escrime Sud, this industrial fossil is located at the entrance to the Ellergronn nature reserve.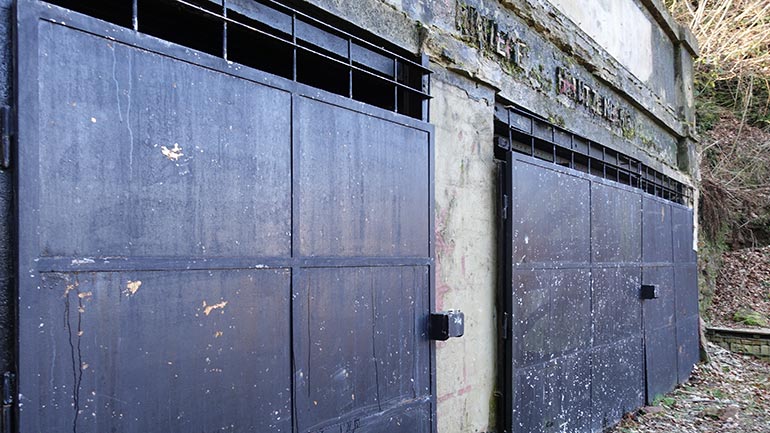 The entrance to the Heintzenberg mine was renovated in the mid-2010s. At that time, the square in front of the mine was given its current name: Place Pierre Ponath. Ponath was an Resistance member who lost his life hiding two deserters in 1944.
In 1884, the mining activities started in this place. Up to the end of the First World War, the Heintzenberg mine was operated by the Gelsenkirchener Bergwerks Aktien Gesellschaft. After the end of the German Customs Union, and until its takeover by ARBED, the Société Métallurgique des Terres-Rouges continued to exploit the concession.
The Heintzenberg mine was not spared the slow decline of minette production in the second half of the 20th century. Production ceased here in the 1960s.
Today, in addition to the entrance to the mining gallery, the old electricity plant, which has housed a restaurant since 2005, is a reminder of the site's industrial past.