The former milk factory in Bettembourg was founded in 1930. The name CELULA stood for "Centrale Luxembourgeoise du Lait".
The dairy industry was very important in Luxembourg. In fact, in 1946, CELULA was one of 180 milk companies in the country! By the 1960s, there were only 5 remaining profitable dairy companies, including CELULA.
In addition to bottled milk and other dairy products, the milk factory also specialised in the production of cheese, including fresh cheese and the famous Luxembourgish 'Kachkéis'!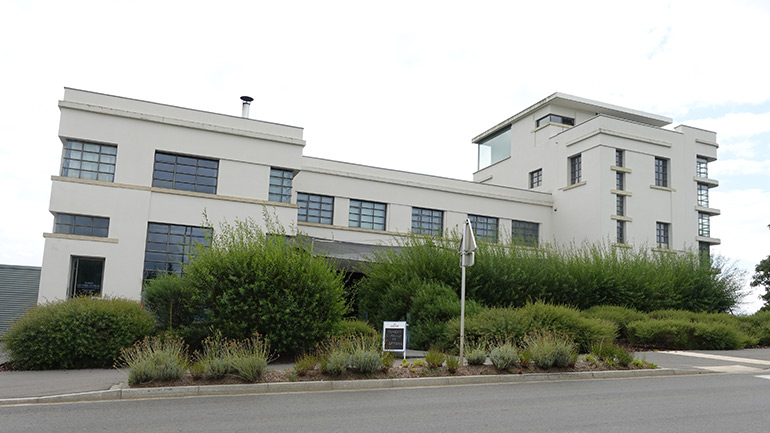 CELULA operated independently until 1978, when it merged with two other large milk producers in Luxembourg, LADUNO and LUXLAIT.
The Bettembourg factory itself closed in 1980. The main part of the dairy was converted into modern apartments in 1999 and an Italian restaurant was opened on the former industrial site.