Last Friday, Her Excellency Fleur Thomas, British Ambassador to Luxembourg, paid an official visit to the Minett UNESCO Biosphere. The diplomat was given a small guided tour of the Ellergronn Nature Centre. Fleur Thomas was explained the origins and significance of the Minett UNESCO Biosphere and was also given an insight into the history of mining and the steel industry in Luxembourg during the subsequent visit to the Cockerill Mine Museum.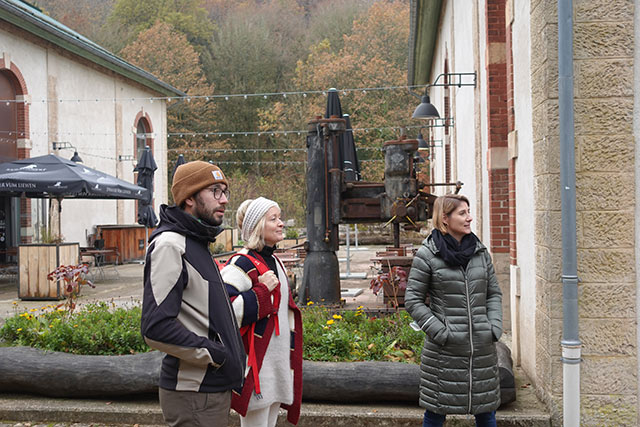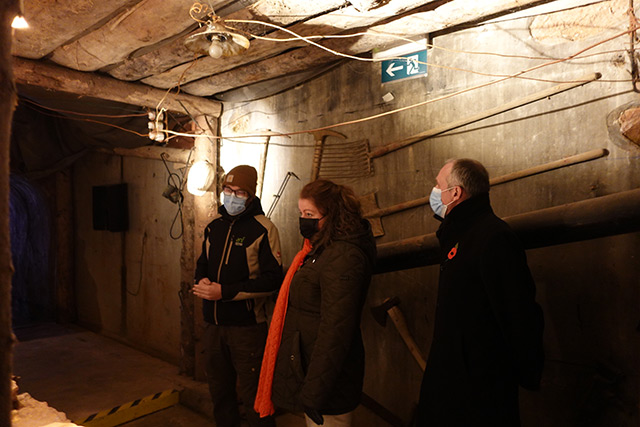 © Pro-Sud / Yann Logelin
After the visit to the museum, the ambassador, together with the head of the Ellergronn Nature Conservation Centre, Pol Zimmermann, visited the Ellergronn core zone of the Minett UNESCO Biosphere. Afterwards, Anouk Boever-Thill, President of the Pro-Sud Syndicate, which manages the Minett UNESCO Biosphere, presented the visitor with a small gift. It was a little selection of local products from Luxembourg's first biosphere reserve.
© Pro-Sud / Yann Logelin
The second part of the official visit of the British ambassador took place in Lasauvage in the municipality of Differdange. The Minister of Spatial Planning, Claude Turmes, and representatives of the Differdange Council of Aldermen welcomed the Ambassador in front of the village's old school and then informed her about regional and transnational projects of sustainable food production.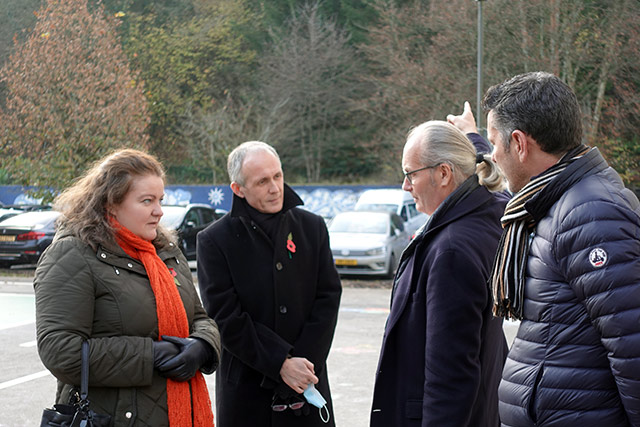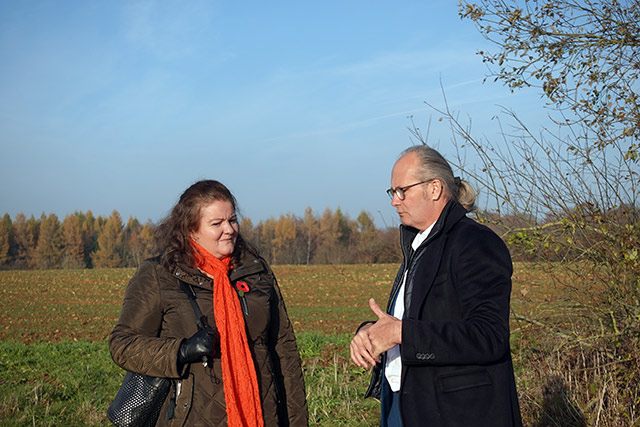 © Pro-Sud / Yann Logelin
For this purpose, the ambassador, the minister and the representatives of the initiative "Territoire Naturel Transfrontalier" drove to the "Rouden Haff" to visit the fields that will be cultivated sustainably in the near future.
In addition to this project, the Minett UNESCO Biosphere officials took the opportunity to show Fleur Thomas another Minett UNESCO Biosphere project during her official visit to the biosphere reserve. In the presence of the architect, Anouck Pesch, the British ambassador was shown the Gîte Lasauvage of the Minett Trail. The Minett Trail, a 90-kilometre hiking trail through the 11 Pro-Sud municipalities, which are also jointly organising Esch2022 – European Capital of Culture, aims to boost sustainable tourism in the south of Luxembourg from April 2022.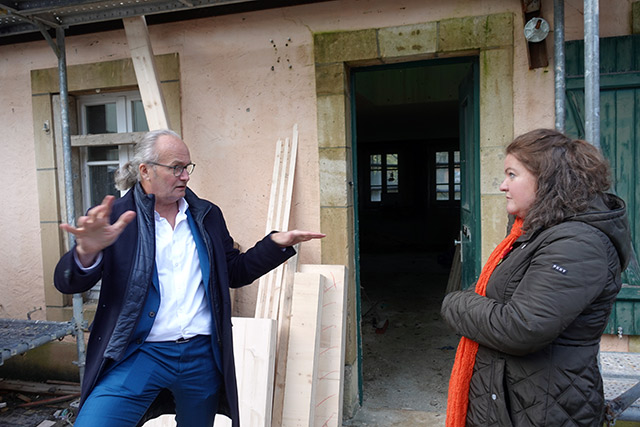 Before Ambassador Thomas returned to Luxembourg City, she took a final walk through Lasauvage, one of Luxembourg's most typical mining settlements, accompanied by the Minister of Spatial Planning, Claude Turmes.