To kick off the new football season, our Industrial Fossils are set for a sporting weekend. We are going to the Thillenberg, precisely to the "Stade du Thillenberg", a place that does not really have an industrial past, but which is nevertheless part of our industrial fossils. The ground on which this football stadium was built was made available to the Red Boys Differdange club by HADIR.
On 24 May 1922, the "Stade du Thillenberg" was inaugurated and was an integral part of the Luxembourg football world until 2012, i.e. for 90 years.
The ground was built in 1921-22 on land belonging to the Differdange steel works.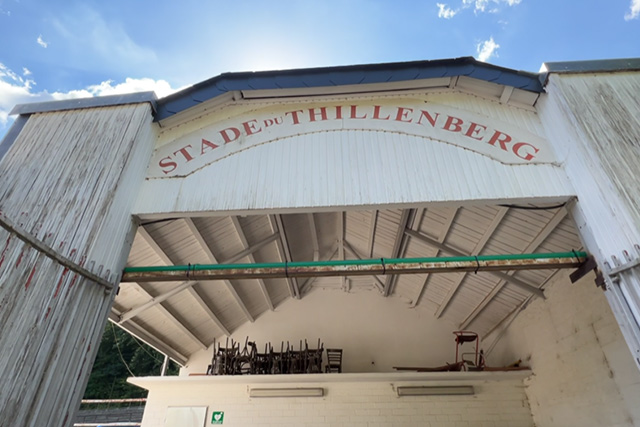 The players and club members laid out and built the pitch themselves, under the supervision of engineers from the nearby Thillenberg mine. In the first season of play on the Thillenberg pitch, the local club, the Red Boys, was able to celebrate its first ever league title.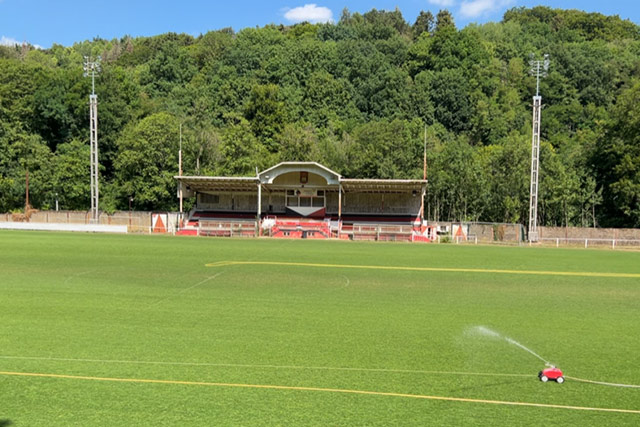 The wooden tribunes, the only ones still standing in Luxembourg, were completed in 1924 and are based on the classic wooden tribunes of English football stadiums from the beginning of the 20th century.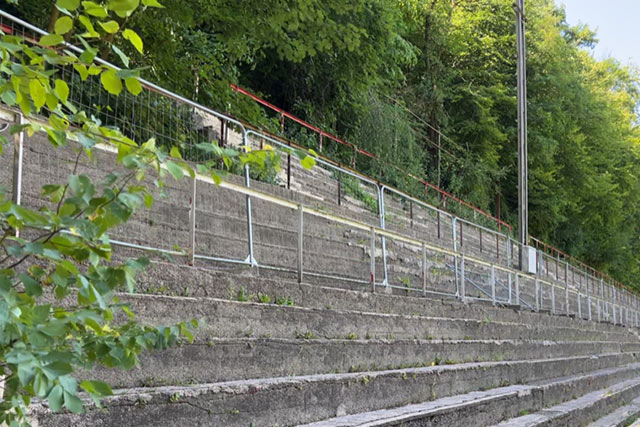 The stands built in the "Kahlenberg" are also impressive. They turned the Thillebierg into a kind of natural arena for up to 5000 spectators.
This was about the number of spectators who witnessed Luxembourg's only international match victory over Germany on 26 March 1939.
Today, the "Stade du Thillenberg" is classified as a historical heritage site and is listed in the supplementary inventory of national monuments. In addition, there are plans to completely renovate the stadium in the next few years.