For most of the day it looked as if the Rocklines project would end as it began: in a downpour. It rained heavily in the Minett UNESCO Biosphere throughout the afternoon, but with the start of the Sunsetwalk on the site of the "Léiffrächen" in Kayl last night at half past seven, the rain quickly subsided. Afterwards, the sky even cleared, so that the about 25 people present could even enjoy a view of the sunset.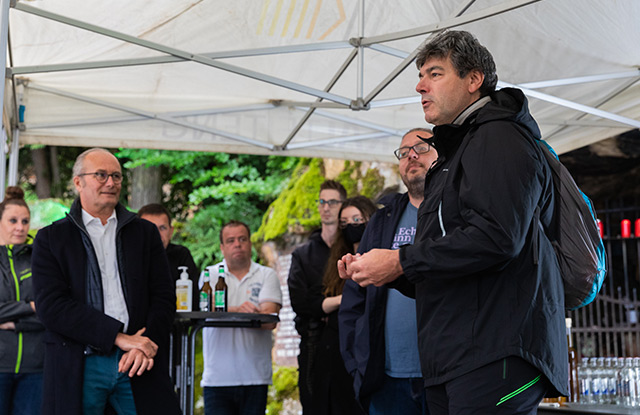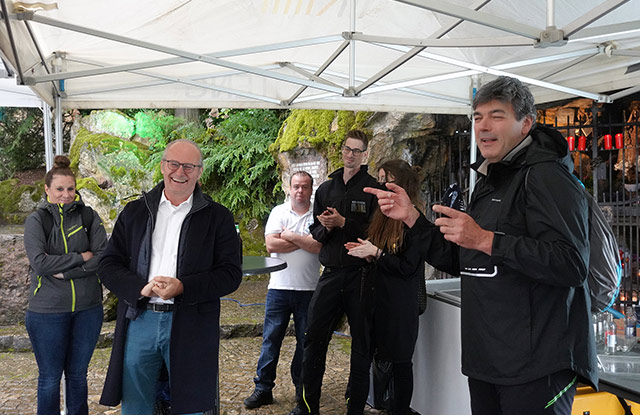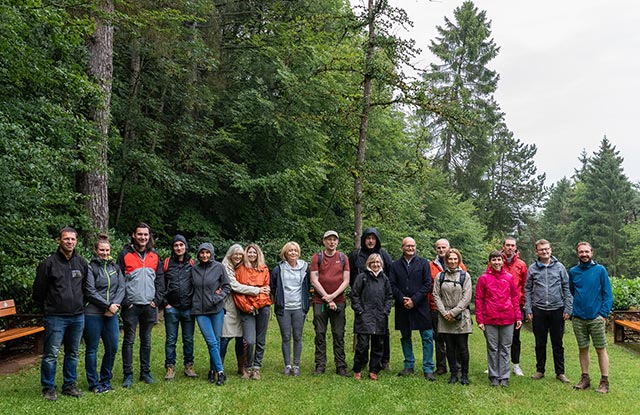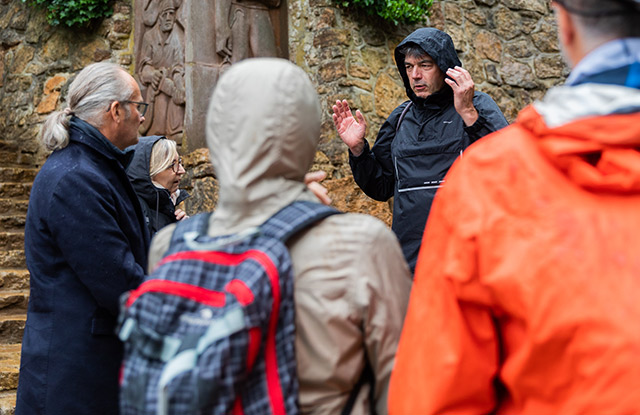 In the presence of Claude Turmes, Minister for Spatial Planning, and Viviane Petry, alderman for the Environment of the municipality of Kayl/Tétange, a short presentation by the geopoets Davide Sapuienza and Robert Weis opened the hike in the "Léiffrächen" nature reserve, one of the core areas of the biosphere reserve in southern Luxembourg.
Arriving just in time at 9.15 pm, a little less than 10 minutes before sunset, at the top of the Hutbierg the Sunsetwalk participants could fully enjoy the fantastic and unique view of the "Grand Canyon" of Luxembourg, as geologist Robert Weis likes to call this part of the Minett UNESCO Biosphere.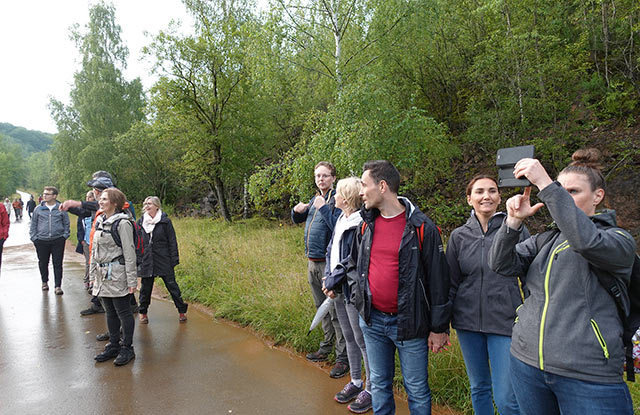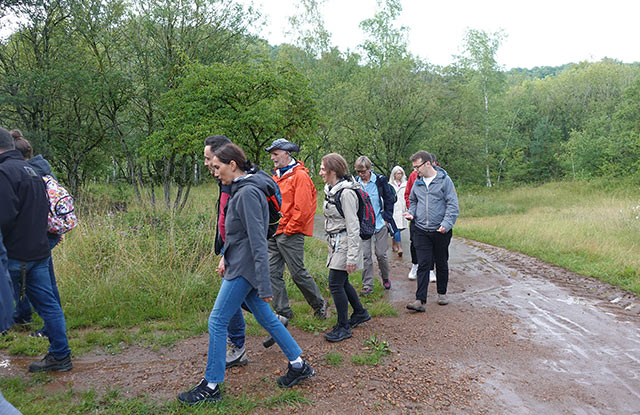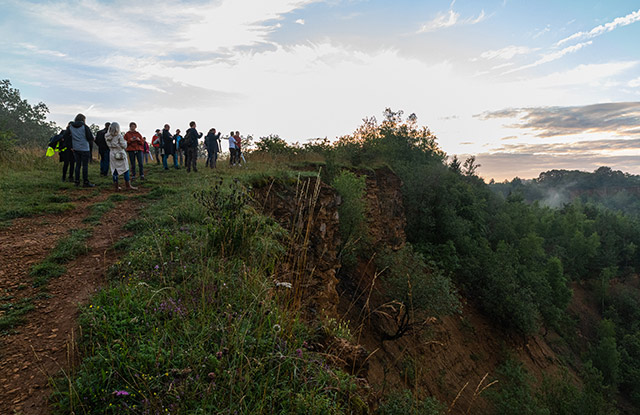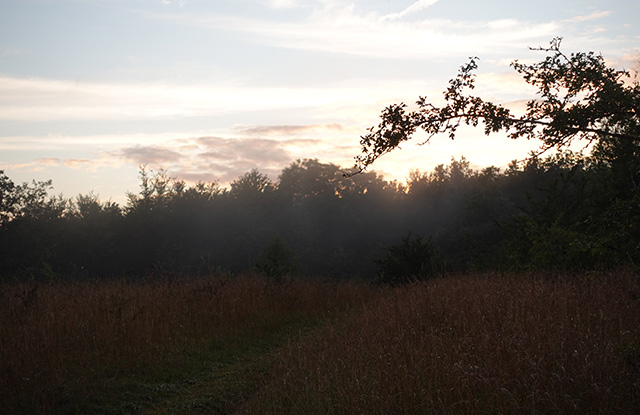 Along the way, a few explanatory stops were made, where Robert Weis gave details of the protection measures in the core areas of the biosphere and explained how the Hutbierg site, a former open-cast mine, is also geologically important. Next to a face created by mining activities, he also briefly explained the geological history of Minett. These were the geological moments of the sunset walk.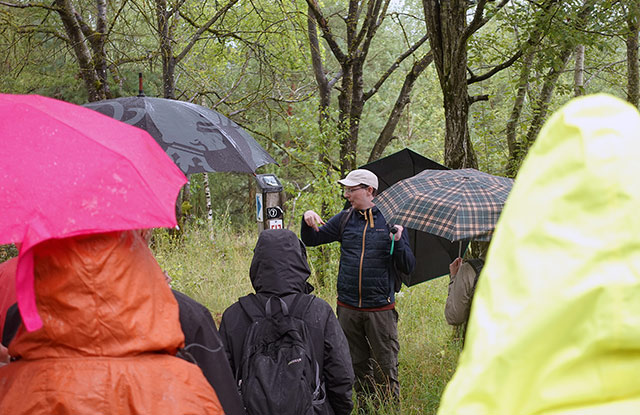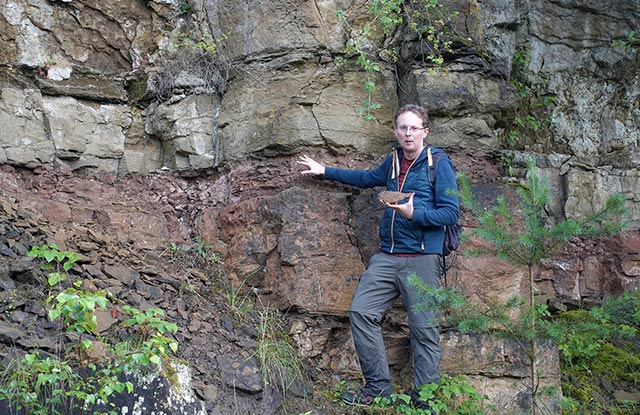 The poetic moments came from Davide Sapienza, who quoted from his text "Geography Moves" on the way to the Hutbierg. This text was written by the Italian author for the conference "Geography in (e)motion" which was held at the beginning of the project "Rocklines – A journey through Minett, the sea of red rocks". You can find the video of the whole conference with Davide Sapienza's text to listen to again by following this link.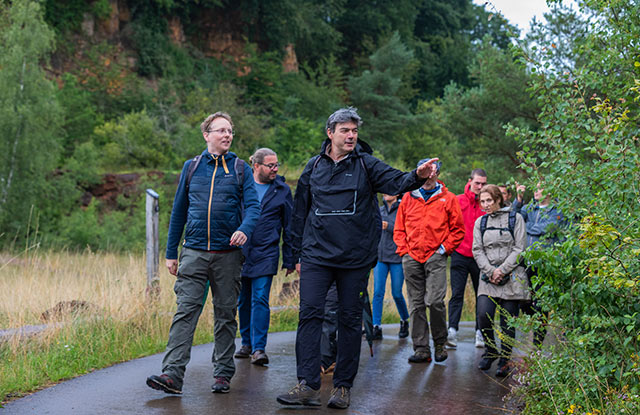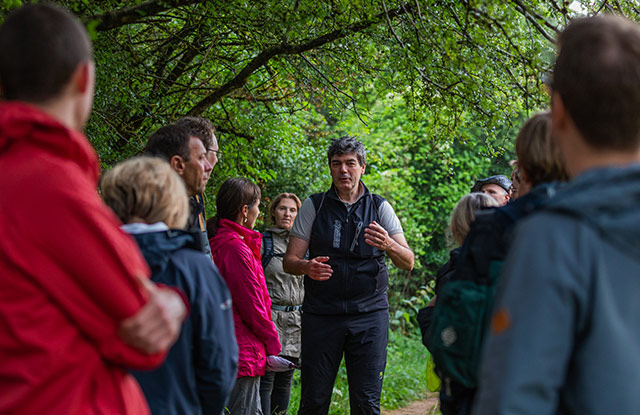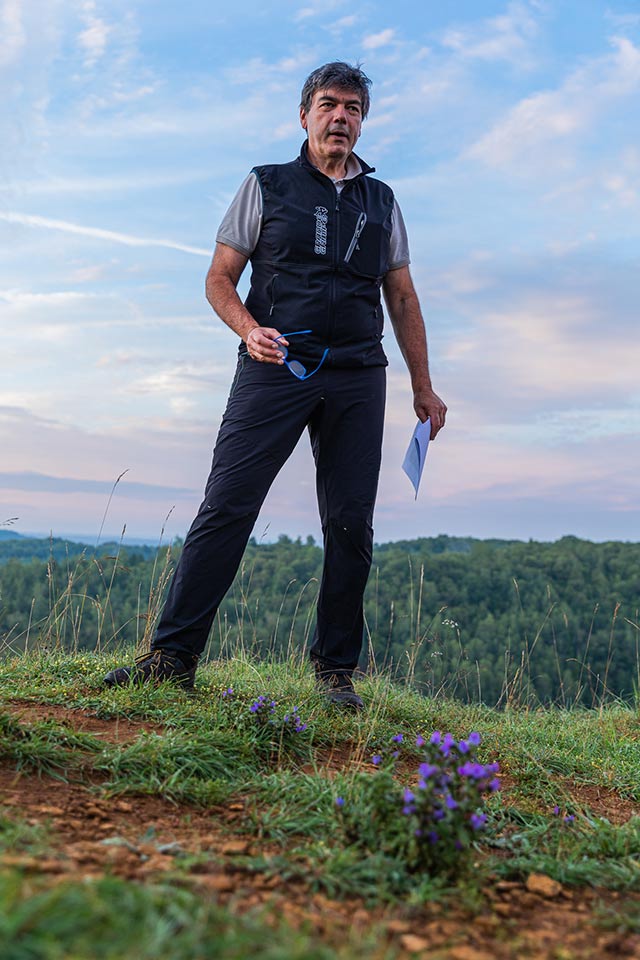 At the top of the Hutbierg and just in time for the sunset, Davide Sapienza then proposed an excerpt from an essay by Barry Lopez to the participants of the event. He had chosen a text about the anchoring of man to and in his immediate environment, and the importance of this anchoring.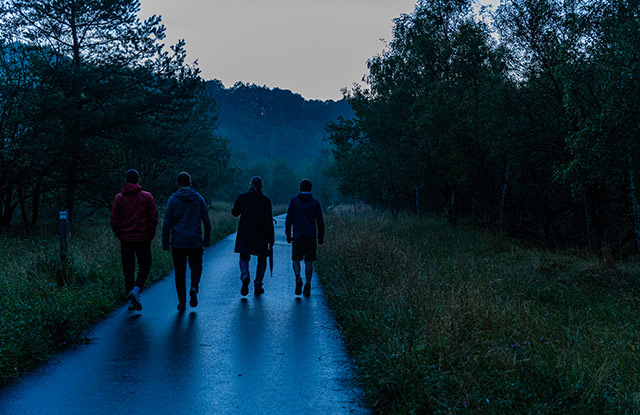 The return journey at dusk was uninterrupted. As night fell, the group of geopoetic hikers was again at the "National Miners' Monument" where the municipality of Kayl/Tetange not only offered a drink to everyone but had also illuminated the monument in a special way, offering an additional souvenir to the participants of the last public event of the Rocklines project.