You are over 18 years old and want to explore the field of geopoetics.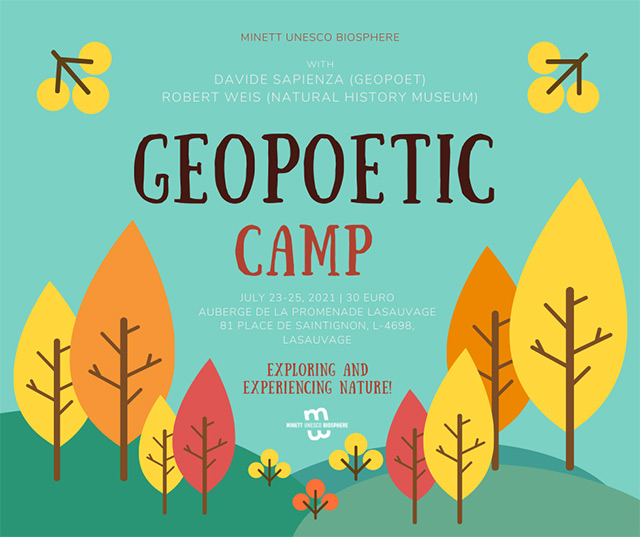 Join us from 23 to 25 July 21 in Lasauvage.
Register here for a 3-day camp in which you will discover the nature of the UNESCO Biosphere from a different perspective.
Here is the full programme of the camp which will be held in English:
Friday:
18:00 Arrival of participants
19:00 Welcome barbecue.
Saturday:
07:30 Breakfast
09:00 Walk to Fonds-de-Gras and Tëtelbierg
10:00-12:00 Science and geopoetics
12:00 Picnic lunch
13:30-18:00 Walk through the "Giele Botter" with a reading of "The Invitation" by Barry Lopez
19:00 Dinner at the Auberge de la Promenade
Sunday:
07:30 Breakfast
09:00 Exploration of the natural heritage of Esch-sur-Alzette
12:00 Picnic lunch
16:00 Return to Lasauvage / End of the camp