On the road to sustainable mobility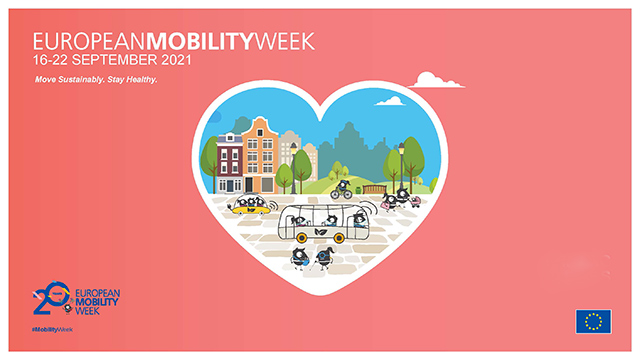 Esch2022 invites you to the European Mobility Week from 16 to 22 September.
PARKING DAY
Esch2022 is participating in the international "Parking Day" action which has been taking place since 2005. Innovative concepts to discover in the municipalities of the region! The Esch2022 team team invites you to a game of miniature golf in Esch-sur-Alzette (rue de la Libération) from 10 am to 4 pm on September 17th.
Come to the "Parking Day" on the 17th of September in Sanem (Place de l'Indépendance) to participate in the bike repair workshop and other activities.
On 18 September you can squeeze your own juice with a "Smoothyclette" at the Parking Day in Ottange.
CAR-FREE DAY
Come and take a ride in a cuistax in the colours of Esch2022. Meet us on Sunday 19 September from 10 am to 6 pm at the Place des Sacrifiés in Esch-sur-Alzette (opposite the Bains Municipaux).
MUSEK AM BUS
Enjoy several concerts in the TICE buses during the whole week.
Esch2022 and the City of Esch-sur-Alzette are bringing music to the buses. Enjoy public transport and be surprised by artists.
NEXT STOP ESCH2022
After several castings, the bus stops on the CTBT lines will now be announced by the inhabitants of the Esch2022 region.
OTHER EVENTS
For other events of the European Mobility Week, that the various municipalities of the PRO-SUD Syndicate are organising in addition to the events offered by Esch2022, please consult the websites of the eleven municipalities in our region.