In our series introducing you to the individual experts who will be present at the Minett Beyouthsphere Youth Forum on the 23rd and 24th of April in Lasauvage, we present to you our third instalment:
If you were in the search for a specialist of the Minett's historic, current and prospective environmental status, Jan Herr, would certainly fit the bill. For this reason we are proud to announce him as our thrid expert of the Minett Beyouthspere!
Actively involved since 2009
Jan has busied himself with the Minett's ecological well-being since 2009. Having studied zoology at the tertiary level in Scottland and in the United States, it was his close contacts and connections to Luxembourg that brought him back to the country, where he now works as a Natura Area Manager for the ANF – Administration de la nature et des forêts.
Key to Jan's current role in the ANF is the management of the numerous conservation sites throughout Luxembourg, including both National conservation land and designated Natura 2000 regions. This work is both enorm and far reaching and has the aim of promoting natural biodiversity through close consideration of the interplay between nature, tourism, local communities, urban activity and heritage sites. For the Minett, a current and very relevant example would be the maintenance of the regions unique natural dry grasslands and the accompanying goal of increasing the breeding population of the Minett's rare grassland bird species.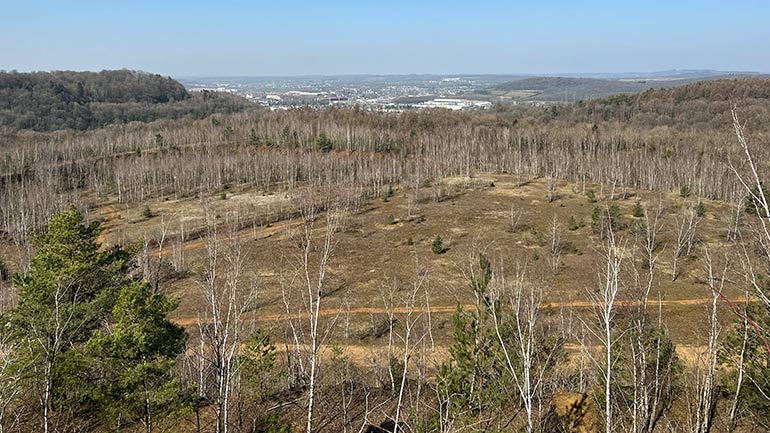 Jan's work essentially comes full circle: he plans, he sets the appropriate actions into motion, he observes how they are implemented and how they progress and finally sees the fruits of the work as clear outcomes. It is this that he finds so fulfilling about his work and what encourages him to remain in his role for the next foreseeable future. Jan looks forward to bringing his wealth of knowledge regarding conservation land management to the forum to share with its participants!
Registration for the Youth Forum still possible
If you are between 17 and 29 years old and would like to work with Jan Herr on concrete measures to protect and preserve or enhance and restore biodiversity in the south of Luxembourg, then register quickly for the Minett Beyouthsphere Youth Forum and become part of the change.