The core zone "Kiemerchen / Scheiergronn / Groussbësch", with an area of around 390 hectares, has been a national nature reserve for just under two years. For a little more than a year, it has even been one of the six core zones of the Minett UNESCO Biosphere. The protected zone, which stretches over a length of about 6.5 kilometres from Lasauvage via Oberkorn to Beles, borders France almost along its entire course.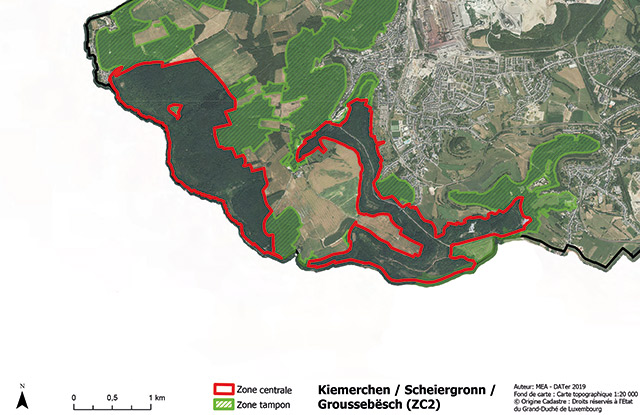 Just like the other core zones of the Minett UNESCO Biosphere, the youngest of the core zones consists of old open-cast iron ore mining areas. This is especially true for the Kiemerchen and Scheiergronn parts, where the iron ore of our region was mined above ground until the 1970s. A striking feature here is the old, asphalted track that was used to transport the iron ore mined here to the nearby steelworks in the region, and which to this day offers pedestrians, hikers and cyclists a convenient route through the nature reserve over a length of around 3 kilometres.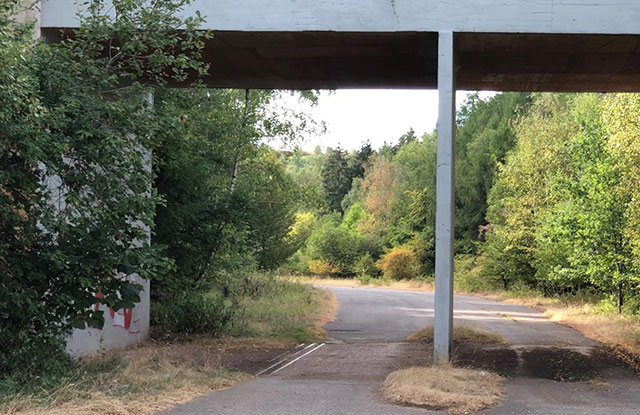 The Groussebësch, a section of this protected area separated by the CR174 and some fields, is located near the village of Lasauvage in the valley of the Crosnière. It is a larger, contiguous forest area in which nonetheless isolated, small and disused open-cast mining areas exist, one of which was de-bushed last October in order to guarantee a continued habitat for lizards and rare orchids. This part of the core zone of the biosphere reserve is accessible by forest paths and can also be explored via the 'Sentier de la Crosnière', along the stream that carved the Lasauvage valley.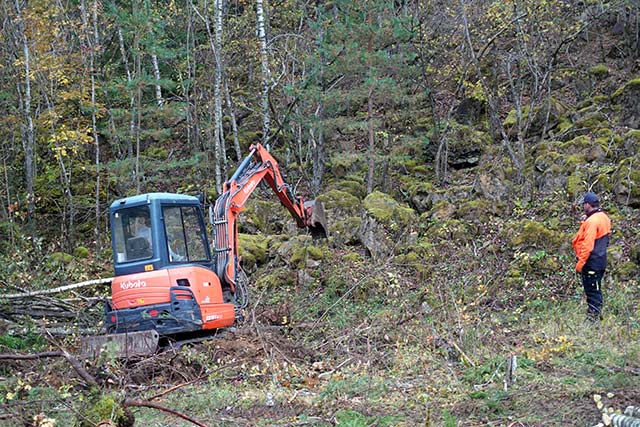 The early marsh-orchid and the bee orchid are two of the orchid species that can be admired in all their splendour in this protected area in spring. Other legally protected plants can also be found, such as the European centaury. These plants benefit from the dry meadows that have developed here, as do a number of butterfly species. Among these, one should highlight the sooty copper, which is on the red list of endangered butterfly species in Luxembourg.

© Marc Weis
While the edges of the old open-cast mines provide a habitat for lizards and the old mine tunnels that run under the open-cast area provide a habitat for bats, the ponds and pools in the protected zone are home to the natterjack toad, which is threatened with extinction in Luxembourg.
© Marc Weis
There are several hiking trails to explore the area. In addition to the "Sentier de la Crosnière", the Auto-Pédestre Differdange and the CFL hiking trails 27, 28 and 30 lead through the core zone "Kiemerchen / Scheiergronn / Groussebësch" of the Minett UNESCO Biosphere.