Encouraging responsible picking
The second edition of the campaign "Gielt Band – Hei dierft Dir plécken" was launched on Wednesday the 27th of April 2022 by Claude Haagen, Minister of Agriculture, and Emile Eicher, President of SYVICOL.
The press conference took place in Schifflange in an orchard of the Minett UNESCO Biosphere.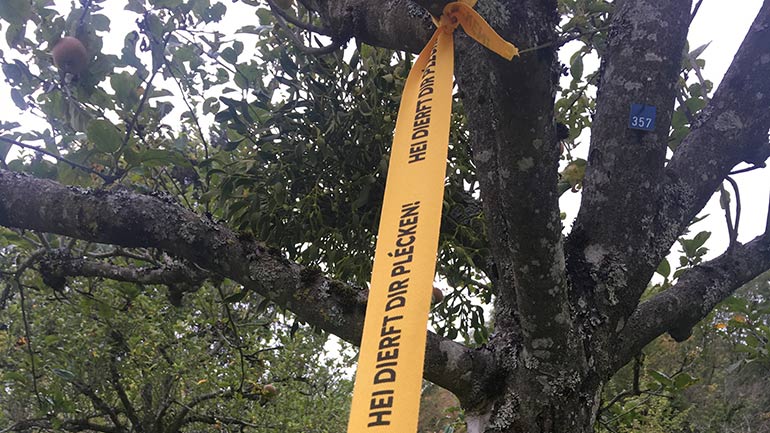 A pilot project in the South: Tutti Frutti
On this occasion, the Tutti Frutti project led by the PRO-SUD syndicate and supported by the Ministry of Agriculture, was presented by Paul Weimerskirch, member of the PRO-SUD Commitee. Over a period of one year, the aim was to identify the communal orchards accessible to the public with the valuable help of the communes and then to map them. The resulting interactive map aims to promote the free collection of fruit in order to avoid the waste of these local products.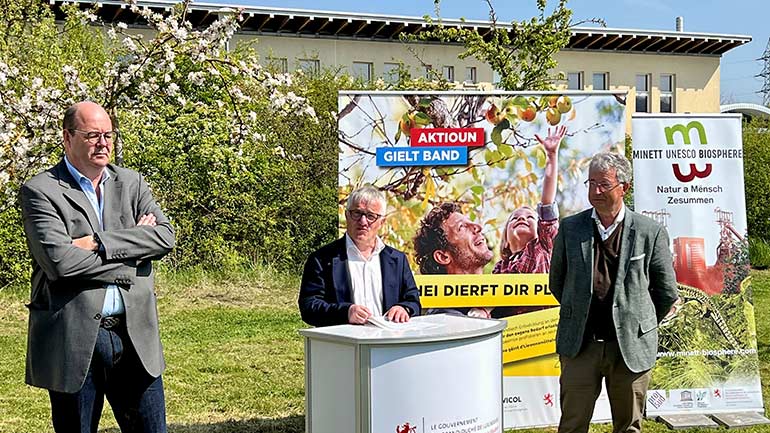 Almost 75 communal orchards in the Minett UNESCO Biosphere
On the interactive map you will find almost 75 communal orchards that you can visit from May to October, depending on the type of fruit you wish to collect or pick for free. There is no shortage of diversity; of the more than 2,600 trees or shrubs counted, 17 types of fruit are present. The most frequent are apples (35%), followed by pears (16.5%), plums (10.7%) and cherries (10.3%).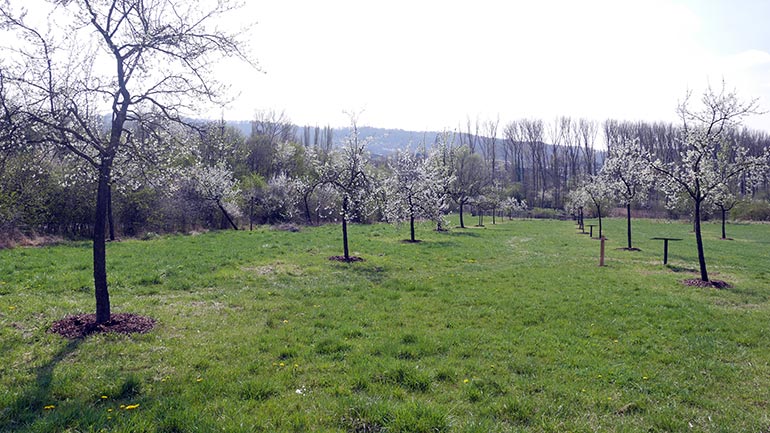 Biodiversity sites to restore contact between citizens and nature
Promoting these open-access orchards to the general public is also a way of talking about local products, respect for seasonality, the influence of the weather on production… All these ideas lead to a better respect and understanding of nature. This is why we also ask you to follow the charter of good conduct of the picker in an orchard.
Good picking to all and good tasting!