During the autumn, it is possible to dive into the fascinating world of Luxembourg's mosses with this MiNELL Naturlab workshop and discover some of the more than 600 different species of bryophytes present in the Grand Duchy. Mosses are often among the first organisms capable of occupying all kinds of ecological niches. They are an important factor in the creation of new habitats for fauna and flora.
In this workshop, various important and habitat-appropriate mosses will be examined closely and studied in the field.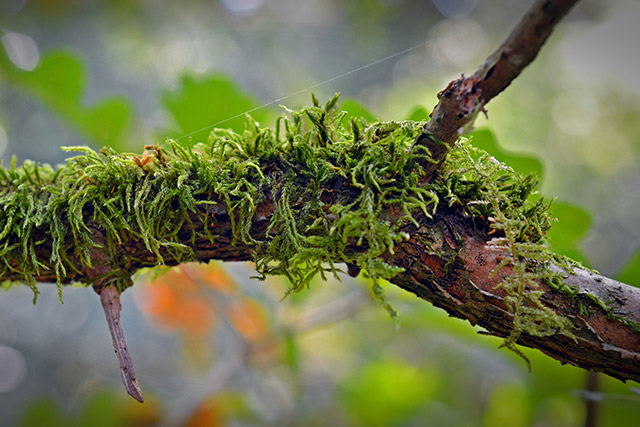 Description of the workshop:
This four-hour workshop starts with a short introduction to the biology and ecology of mosses. This introduction takes place at the Nature and Forest Centre Ellergronn. The most important characteristics of different varieties are presented and can be observed under the microscope. Afterwards, during an excursion, the main habitats and their moss flora, present in this nature reserve of the Minett UNESCO Biosphere, will be discovered and studied.
This workshop is primarily intended for adults. It can also be used as an "in-service training" for teaching staff of nature schools or environmental educators. On request, this workshop can also be offered to the final year classes of the science sections of high schools.
The study of mosses is offered this autumn by prior arrangement. This free workshop is conducted in Luxembourgish and German and lasts about four hours. For more information, contact 26 17 97 1 or send an e-mail to minell@minett-biosphere.com.
To prepare yourself for this special seminar, in a world that is usually hidden, you can, by clicking this link, download the Atlas of Luxembourg Bryophytes, published in 2011 by the National Museum of Natural History of Luxembourg.