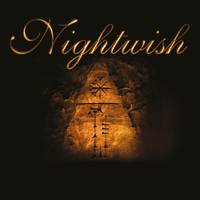 Concerts
NIGHTWISH
Date(s)
The show, initially scheduled on 29th November 2020 (and then on 23rd May 2021) has had to be postponed to 24th November 2021. All tickets remain valid for the new date. NIGHTWISH are returning to their fans for their EUROPEAN TOUR. The band will present their new studio album "HUMAN.:||:NATURE." and maintain their reputation as one of the best live bands in metal music. Being known for unique stage designs and pyro effects, Finnish symphonic metal heroes NIGHTWISH promise to take their audience on a spectacular audiovisual journey once again. Finnish metal legends AMORPHIS will be special guests on the tour, the billing will be completed by industrial band TURMION KÄTILÖT.

Horaires:
Doors: 18:00 Show 19:00
Support: AMORPHIS & TURMION KÄTILÖT.
, 2021-11-24T17:00:00Z
Organized by
A-Promotions
Prix
51,60€ incl VAT & all fees
Golden Circle 62,20€ incl VAT & all fees
Partager