MINELL - MINETT NATUR AN ËMWELT LÉIERLAB
Schoul dobaussen

MiNELL – The Minett Nature an Ëmwelt LéierLab also offers activities for school classes from the Minett UNESCO Biosphere and the rest of the Grand Duchy to enable school children to discover the biological, geological and industrial-cultural richness of Luxembourg's South.
Minett INK: a graphic exploration of biodiversity
How to develop communication material to promote environmental education in an environmentally friendly and creative way?
Risography workshop using a Japanese printing procedure that works with soy-based ink (without the use of solvents).  This can be used to create unique and unexpected brochures, flyers and posters.
Target audience:
anyone between 9 and 99 years old
Location:
Ellergronn Nature Conservation Centre
(Esch-Alzette)
D'Minetter Schof entdecken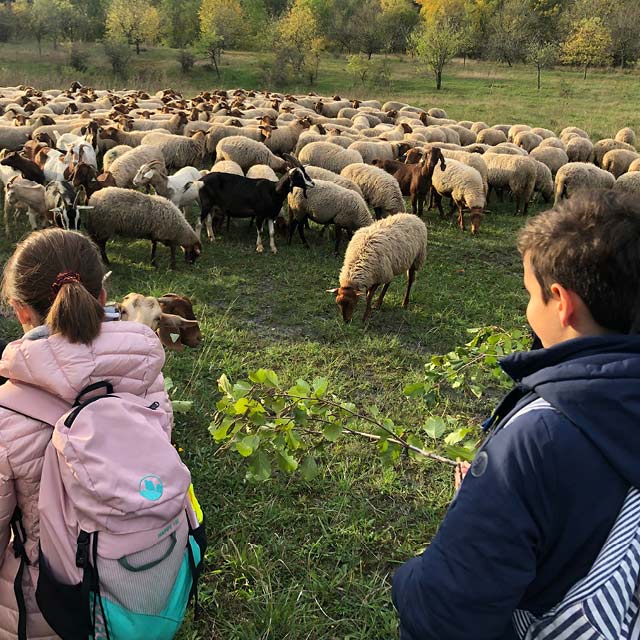 We will go in search of the Minetter Schof, which wanders through our biosphere reserve and uses the existing nature in different ways.
Learn more about the breed of the Ardennes sheep and the tasks of the animals and their shepherd in nature conservation.
Target audience:
Primary school classes
Duration:
on request, between May and October
Location:
in the nature reserves of the
Minett UNESCO Biosphere