A travelling podcast presented by the Minett UNESCO Biosphere in collaboration with the IK-CNCI and MUAR.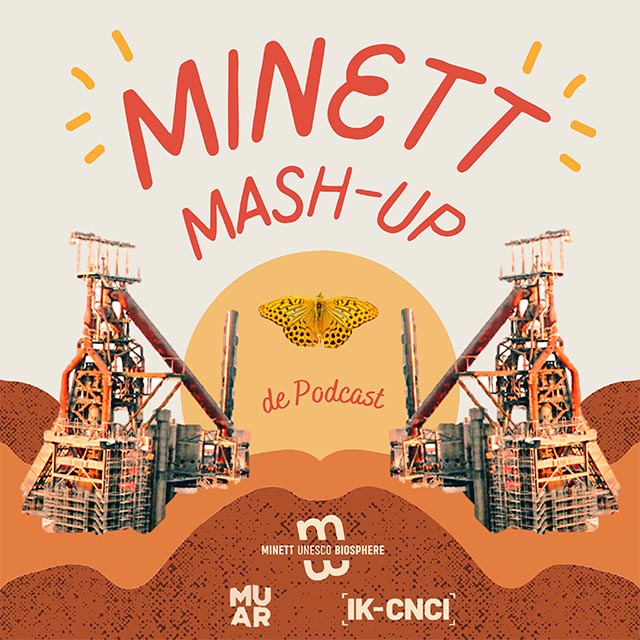 Every month, the Minett Mash-Up Podcast will take its listeners on a journey. In celebration of the Minett's new UNESCO title, the podcasts hosts will travel to diverse and exciting natural and historical sites throughout the region and will uncover their background as well as the current and future initiatives occurring locally.
For this, the podcasters will be joined by interesting young guests with ties to the Minett or to the greater Luxembourg region. These guests will represent various professional branches and will share their experiences and current projects with the aim of inspiring other young people to follow similar paths and to entice them to become engaged in the diverse offerings within the Minett. The podcast invites all with an adventurous spirit to join us on this unique Minett discovery!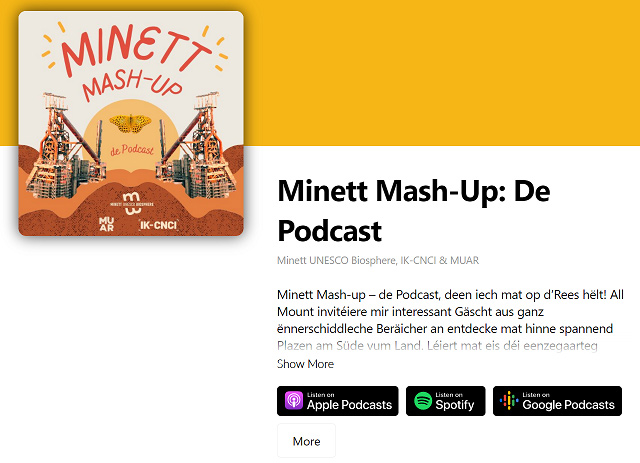 Episode 4: Lynn Jung X Belval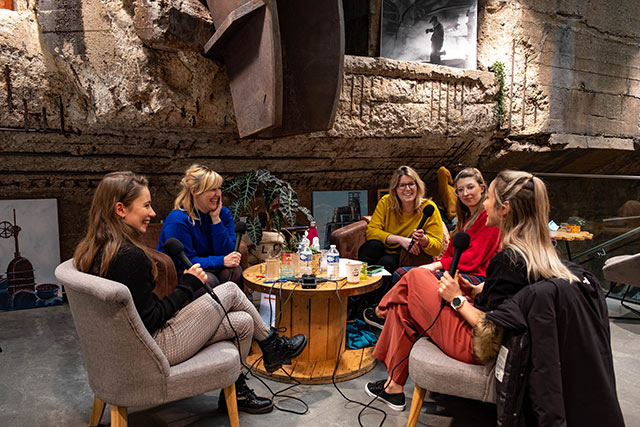 In this first month of the year, we get to know mega-cool and athletic freerunner Lynn Jung. We spend some cozy time with her at Café Dalmat, talking about her childhood at Belval and how Lynn turned her passion into a career. Even without any idea about parkour or freerunning you can enjoy this podcast, because you will get all the explanations you need.
Click here for more information about this episod.
Episode 3: Daniel Migliosi X Pomhouse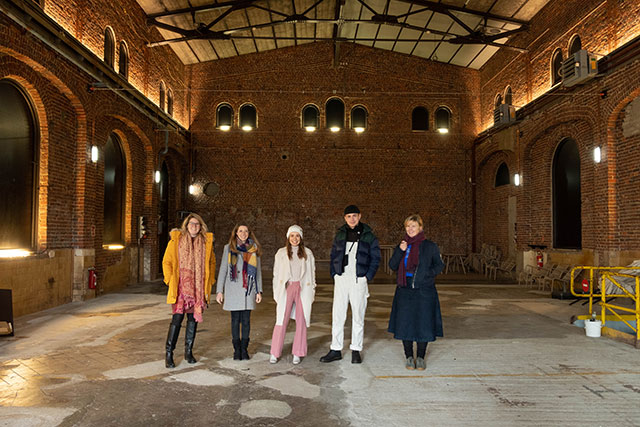 This month we travel to Dudelange to visit the beautifully redesigned CNA-Pomhouse. While there, we meet jazz trumpeter Daniel Migliosi, with whom we talk about his roots and his connection to the Minett.
Keywords: Italy, Russia and lots of bars! We also reveal some interesting facts about the national jazz scene, Dudelange and the "Haard" nature reserve.
Click here for more information about this episod.
Episode 2: Lisa Junius X Gaalgebierg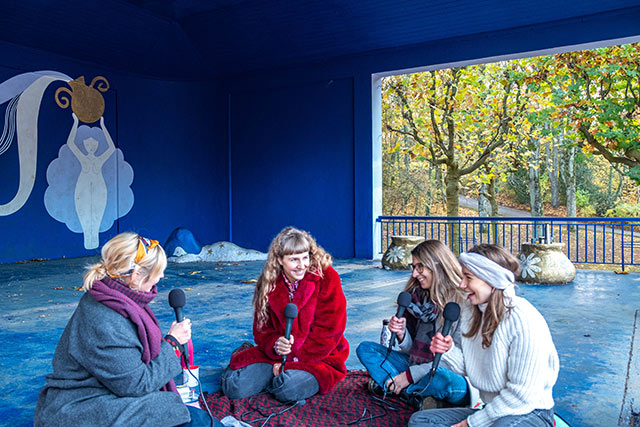 In this episode we climb the Galgenberg in Esch to meet the talented artist Lisa Junius. We chat with her about her various creations and her close ties to the Minett. We will also test our historical knowledge of the Galgenberg!
Lisa Junius is a freelance artist based at the 1535° Creative Hub in Differdange. Lisa is involved in many different disciplines: Mural painting, printing, ceramics, stationery, jewellery, accessories, pins and even tarot cards!
Click here for more information about this episod.
Episode 1: Introducing the crew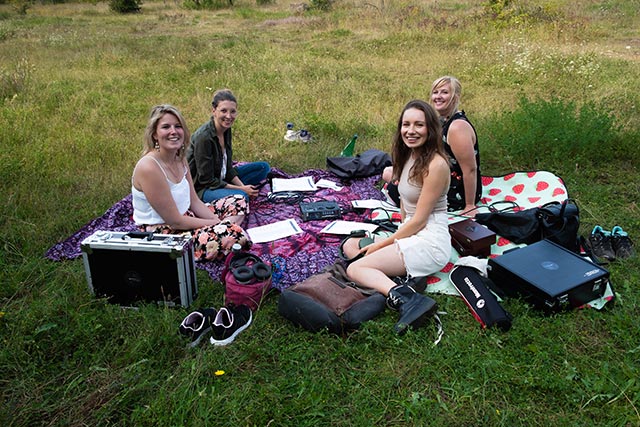 Welcome to Minett Mash-Up Podcast! In this first discovery show, the podcast team introduce themselves, give you details of the podcast concept and reveal what to expect. Each month you will gain the opportunity to join the podcasters at a special location within the Minett UNESCO Biosphere.