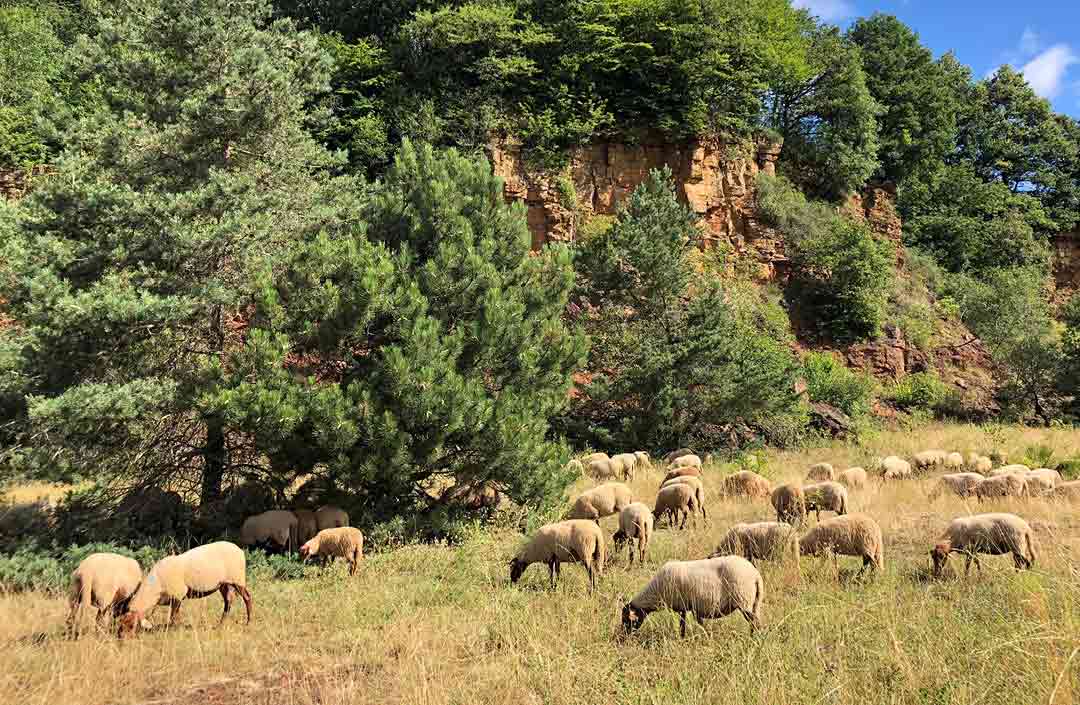 Education & conferences
A WALK WITH THE SHEEP OF THE WANDERING SHEEP HERD
Activity for the "Mir si raus" programm organised by the Ministère de l'Éducation nationale
Date(s)
Meet our friends, the sheep that wander out from spring to winter. Itinerant grazing has many functions: It is a traditional maintenance method to preserve biodiversity, it does not create noise and improves the carbon footprint by limiting the transport of materials and not using motorized equipment, it reaches places that are difficult to access and, in addition, the red Ardennes sheep is a species worthy of protection.
Activity for a class of cycles 2, 3 or 4.
Registration through telephone or e-mail.
Organizer
ANF, Minetter Schof, Minett UNESCO Biosphere
Share